The underwater world changes as day creatures retire; nocturnal organisms emerge. If you wondered what happens underwater after the sun goes down, enroll in the PADI Night Diver Specialty Course.  You will experience that the underwater world at night is very different from the one during the day by developing your night skills with the Night Diver Specialty Course. You will be able to see the underwater inhabitants; exactly, the ones that can't be seen during the day.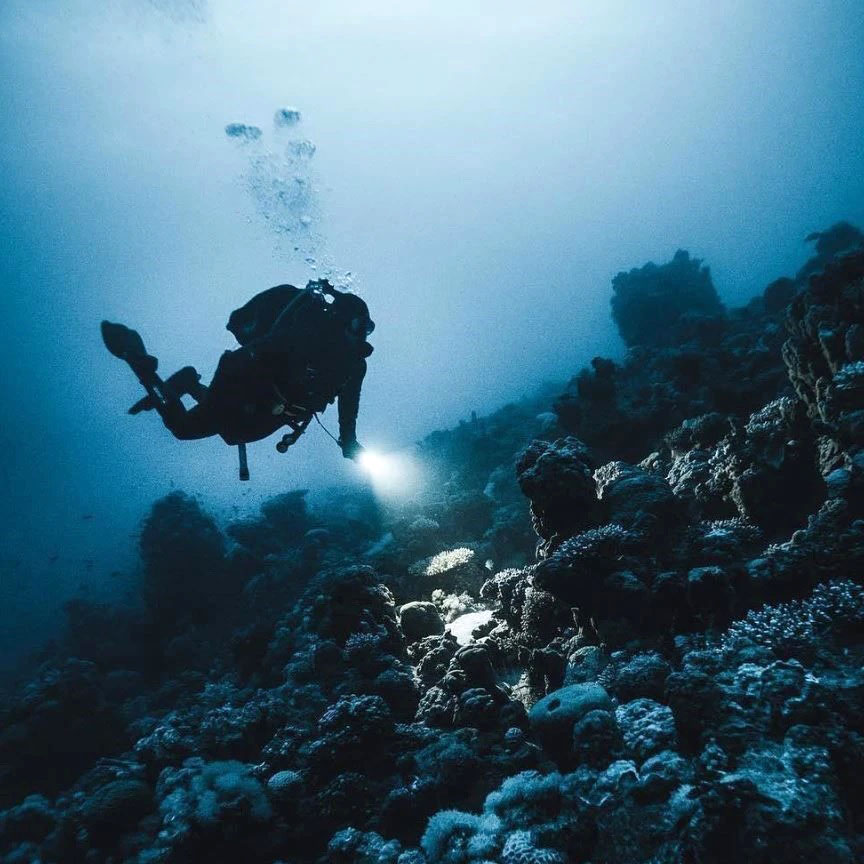 The techniques used during night diving are not significantly different from the one used during daytime. Your diving equipment remains the same as during the day, you just need to add an underwater torch.
You will learn during the Night Specialty Course:
All about night diving equipment configuration and dive light
How to enter and exit the water at night.
Navigation underwater at night.
About nocturnal marine life.
Light handling and communication techniques underwater.
The Night Diver Specialty Course consists of 3 night dives. When finishing this course you'll be able to use an underwater torch. You'll also know the correct underwater signals and signs how to maintain your buoyancy control and to navigate at night. Finally planning and carrying out night dives, including an overview of the night fauna. Another point is that you'll also understand the importance of selecting the night dive site for night diving. Keep in mind that diving at night is totally different than diving during the day, the colors underwater are not the same. The marine life acts differently and lots of species come out to hunt, diving site during the day and night diverse a lot. If you want to see the difference, join us to follow the Night Diver Specialty Course. Found out what is more interning about the underwater world at night. If you're PADI (Junior) Open Water or equivalent who is at least 12 years old, you can enroll in the Night Diver Specialty Course.